Ritualize Leadership Team
James Cotton
Chairman
James Cotton is an entrepreneur with business interests in Internet, Software and Sustainability in addition to social & philanthropic interests.
Ritualize
Read more...
In 2005 James founded CMO Software which grew to become one of the leading Governance, Risk and Compliance Software companies globally, as recognized by independent analysts including Gartner & Forrester, which he sold for $100m in late 2013. Founded in Melbourne and then based in London with offices in Houston, Atlanta,Copenhagen, Pune, Tomsk & Dubai, CMO were the pioneers of mobile technology in the space.
The award winning CMO Software as a Service (SaaS) solution was used by global leaders in heavy industries such as mining, oil and gas sector around the world. Fortune 500, ASX 100 and FTSE 100 companies relied on CMO Software to reduce risk, save money and improve performance.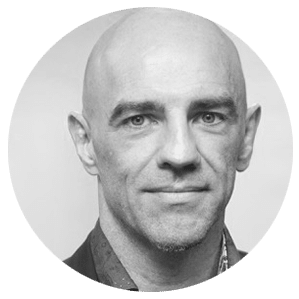 Paul Taylor
Founder
A former British Royal Navy Aircrew Officer, Paul is an exercise Physiologist, Nutritionist and Neuroscientist, who is currently completing a PhD in Workplace Health and Wellbeing at the University of Tasmania.
Ritualize
Read more...
Since being in Australia, he has started and sold a number of businesses, including the Personal Training Academy (a Registered Training Organisation that certifies Personal Trainers), BioAge Software (used by many gyms, as well as The Biggest Loser TV series for 4 years), Acumotum (Australia's first Body-Brain Fitness Gym) and the Body-Brain Performance Institute, where he continues to deliver Performance Wellbeing training to Leadership Teams of large Organisations.
In 2010 Paul created and co-hosted the Channel ONE HD TV series Body and Brain Overhaul and he was voted Australian Fitness Industry presenter of the year in 2010 and 2015.
Paul started Ritualize a few years back with the goal of positively influencing the wellbeing and performance of the maximum amount of people possible, and is delighted to see that become a reality.
He is married with 2 awesome kids and in his spare time pretends to not be too old to play competitive soccer or get in the boxing ring. He occasionally likes to dress up as a smurf for a night on the town.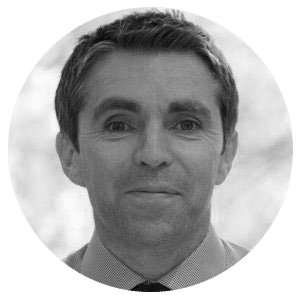 Jason McClay
Chief Operating Officer
Jason is a talented senior leader with a strong track record of building teams and developing and delivering effective solutions for his clients.
Ritualize
Read more...
Prior to joining he held a number of product and operations roles with Gartner Cool Vendor G2G3 through to their acquisition by FTSE50 Capita Plc. He is passionate about building products with strong narratives and effective feedback loops which create compelling calls to action. His experience includes products in the simulation, serious games and gamification market.
In a previous life Jason was an officer in HM Royal Marines.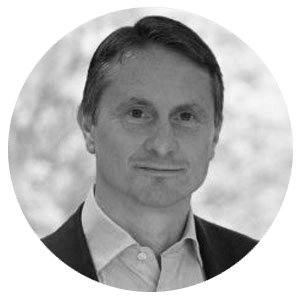 Henry Strouts
Director
Henry's career focus has been on facilitating the transformation of effective organisations and their most important asset, their people. At the heart of transformation are the personal engagement and ownership that lead to self determination, vital for sustained positive change in life and performance.
Ritualize
Read more...
From his days as a Royal Marines Officer, as a coach and facilitator, and as Head of Organisational Change and Personal Development, he has used experiential and gamified approaches to inspire this change in leaders, teams and their people.
Henry is delighted to join the Ritualize team, bringing the product to the UK and Europe so that he can help engage businesses and their people to transform their lives, wellbeing and effectiveness.
Henry's specialties include: 
Organisational and Individual Health & Wellbeing, Cultural Change and Organisational Transformation, Stress Management, Experiential Education, Gamification, Digital Engagement, Executive Coaching, Team Building and Facilitation, Simulation Design and Delivery, Business Development and Account Management, Service Management Transformation, Project, Programme & Portfolio Management Transformation